GOAL! Real Madrid 2-0 Barcelona (Benzema 38 min)
24 min: Asensio has another chance to score after Benzema holds up the ball well. But his shot is deflected out for a corner. Which ends a pretty good run: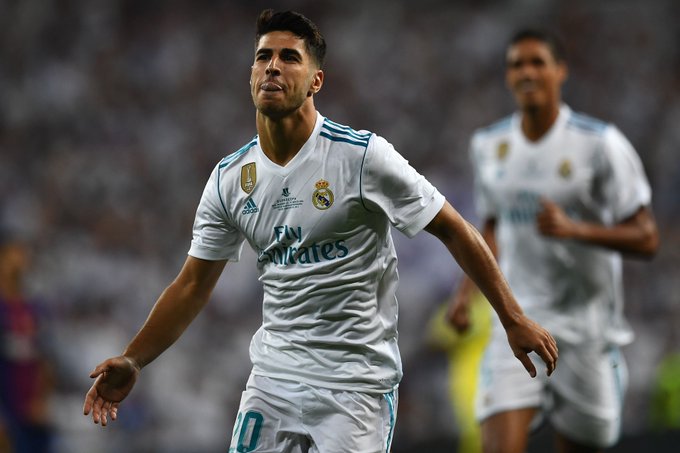 17 min: Of course, no sooner do I say Messi has been quiet than he slaloms his way past a few players and nearly scores. It takes a quick reaction from Navas to stop him: the keeper rushes out and gets the ball away.

Barcelona's Lionel Messi is thwarted by Real Madrid keeper Keylor Navas. Photograph: Javier Soriano/AFP/Getty Images
9 min: Real continue to press. The positives for Barcelona are that they have plenty of time to come back and … that's it. They do have an attack of sorts but it peters out without a shot on target.

An aerial battle between Barcelona's Andre Gomes, right, and Real Madrid's Luka Modric. Photograph: Sergio Perez/Reuters
Hits: 13